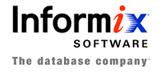 Company Description
Informix was formed in 1980 as Relational Database Systems by Roger Sippl to market the relational database technology he had developed while working at Cromenco. INFORMIX, the database management software product developed by Sippl, Roy Harrington, Laura King and Bill Hedge, was designed to run on the UNIX operating system and became a major driver in the expansion of UNIX into the commercial marketplace.
In 1986, the company changed its name to Informix to be consistent with the name of its product and went public. In 1987, Informix merged with Innovative Software of Lenexa, KS, which marketed an integrated business software package called the Smart Software System. The merged company quickly ran into problems integrating the management staff and wasn't able to meet announced product release dates. In 1989 Phil White was brought in as CEO to resolve these problems.
Through the early 1990s, Informix thrived as corporations began to switch from mainframe computers to microcomputers running UNIX as a more cost-effective solution.
In 1997, Informix announced a $140 million loss for the first quarter and a number of class action suits were filed against it. Phil White resigned and subsequently served a prison sentence for securities registration fraud.
In 2001, the Informix database assets were sold to IBM for $1 billion.
Manufacturer:

Formed:

1980

Company Address: