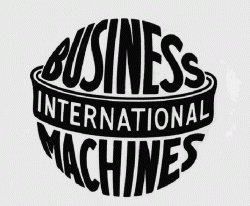 We all know very few organizations do live to the age of 100, especially corporations.  Those that do obviously tend to get more things right than wrong, and the market rewards them for their behavior.  Luck and circumstances are important factors, but increasingly historians observe corporate culture and behavior are too.  So putting my historian's hat on, here is my list of reasons why it lived to the age of 100.
IBM continuously developed new products in close collaboration with its ustomers.
More often than not, it developed major new products faster than its competitors, as it did with Hollerith equipment and a half century later the System 360.
Although many technological and product innovations occurred outside of IBM, it figured out when and how to absorb and leverage these.
Customers tended to use new products that were part of a continuous round of incremental innovations, building on familiar platforms, like cards with computers, and similar operating systems.
IBM always took government regulators seriously, and worked with local nationals in ways that respected regional management practices.  
IBM's best national markets were those with the highest GDP and most complex industrial economies.
IBM thrived best in societies that were market-driven and democratic.
The company developed and sustained efficient ways to manufacture products as an essential core competency.
IBM always over invested in core customer support services even before they were needed.
The company learned early that its greatest profits usually came from emerging markets, while its largest revenues came from the economically wealthiest ones.
It always did a great job in managing its brand image.
IBM often proved to have some of the best marketing and sales staffs in the world.

Now let me switch my historian's hat for my IBM cap: These features of IBM's behavior were always about flexibility and constant innovation, even when it was hard to do (as in the case of the System 360) or just not fun (as occurred in the early 1990s).  The company always seemed to have an obsession as well in hiring smart, well educated, ambitious people who did things well.  The result of all these activities is a 100 year old firm. 
 Happy Birthday IBM,
 Jim Cortada