Somehow my career has repeatedly led me into doing unexpected and wonderful things.
One such piece of serendipity has been the role I landed at the Jerusalem Science Museum as the curator of an exhibition in honor of Alan Turing. This project took a year and half, and gave me the occasion to work with some amazing people at the museum, interact with many more from around the world, and learn so much about that tragic genius, Alan Turing, of which I wrote here before.
Now we're finally done, and the exhibition is open to the public. It wasn't my first exhibition about the History of Computing, which has been my hobby and passion for years; but unlike the five previous ones it started with a major unanswered question, which was no less than this: what is this exhibition to be all about? We started with no clarity as to what is the narrative we're trying to impart, and how will we impart it to an audience spanning eight year old kids to adults.
We did crack this enigma, and ended up with a wonderful exhibition called CAPTCHA, with good reason. I've written a detailed article called The Curator's Take on the Wonderful CAPTCHA Exhibition, which shares the fascinating dilemmas, solutions and creative processes that went into this challenge, as well as images and descriptions of many of the exhibits. Take a look!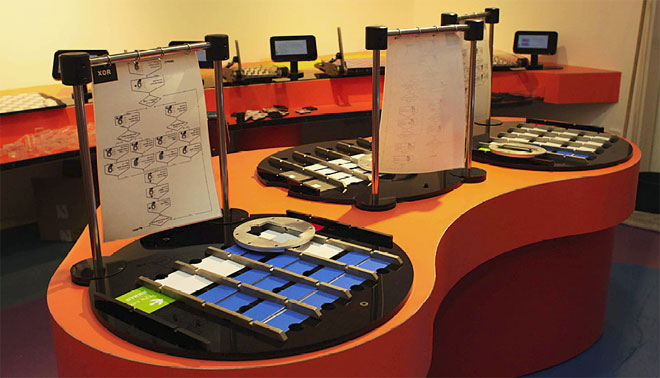 The exhibition itself will remain open for three years, so if you're in Jerusalem you're welcome to visit the Bloomfield Science Museum and enjoy it.
Oh, and of course, I misled you a bit: it isn't all just serendipity. You have to guide your career to intercept such opportunities. But that's a whole different story, which I help organizations tell on other occasions.